Agriculture and Food Industry and Exports
General Introduction:-
India's agrarian culture and varied regional climate have significantly contributed to the global food basket.Indian curries, spices, snacks and mangoes are known for their excellent quality across the globe. Globally, India leads the following food segments:
* India stands first in the production of bananas, papaya, and mangoes. During FY20*, 29.64 million metric tonnes (MMT) of banana, 5.64 MMT of papaya and 21.28 MMT of mango were produced in the country.
* During FY20*, guavas production amounted to 4.34 MMT.India is the largest milk producer in the world. Milk production in the country is expected to reach 208 million tonnes (MT) in FY21 from 198 MT in FY20, growing at 10 per cent y-o-y.
* India has the world's largest population of buffalos (108.7 million).India is the largest producer of pulses globally – it stood at 23.01 MT in FY]20**.Among vegetables, India ranks second in the world with 188 MMT production in FY20*; it is number one in producing Okras with 6.44 MMT production in FY20*.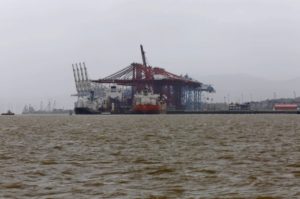 Export Highlights:-
In FY19, export of agricultural and processed food products totalled US$ 38.49 billion. During the period, top commodities to be exported were basmati rice (US$ 4.71 billion), buffalo meat (US$ 3.58 billion) and non-basmati rice (US$ 3.00 billion).
During FY20 (till February 2020), India exported basmati rice worth US$ 3.88 billion, buffalo meat worth US$ 3.01 billion, non-basmati rice worth US$ 1.84 billion and other processed foods worth US$ 2.71 billion.
Indian agricultural/horticultural and processed foods are exported to more than 100 countries/regions, chief among them being the Middle East, Southeast Asia, SAARC countries, the EU and the US.
Recent Development:-
Ministry of Commerce and Industry introduced Agriculture Export Policy, 2018 with an aim to double farmers' income by 2022 by doubling agricultural exports from the country and integrating Indian farmers and agricultural products to the global value chain.
The export of agriculture is targeted at US$ 60 billion by 2022.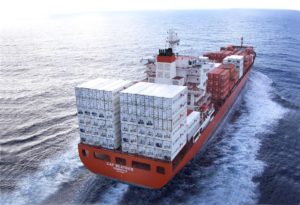 Agricultural and Processed Food Products Export Development Authority:-The Agricultural and Processed Food Products Export Development Authority (APEDA) plays a significant role in tapping India's agricultural strengths and works towards expanding the export potential of Indian agricultural and food products.
Silk Industry and Export in India :-
Introduction:-Indian silk industry is one of the largest generators of employment and foreign exchange for the country as sericulture activities spread across 52,360 villages. India enjoys a unique global position in terms of production of all commercially useful varieties of silk. India is the second largest producer of silk. Sericulture provided employment to over 9.1 million people in India during FY19.
Key Markets and Export Destinations:-
Export of silk and silk products from India reached US$ 291.36 million in FY19 and US$ 243.52 million in FY20 (till November 2019).
The silk products exported include natural silk yarns, fabrics, made-ups, readymade garments, silk carpets and silk waste.
Readymade garments made of silk formed the largest share in export between FY19 at US$ 189 million, followed by fabrics and made-ups at US$ 57.72 million and silk waste at US$ 18.56 million. Other products made up for rest of the export earnings.
During April-November 2019, the export of readymade garments made from silk stood at US$ 83.26 million, followed by silk carpets at US$ 14.64 million, silk waste at US$ 9.67 million and fabrics and made ups at US$ 38.05 million.
Indian Silk Promotion Council:-
The Indian Silk Promotion Council (ISEPC) has initiated programmes for growth and development of the silk industry. ISEPC organises trade shows and fairs across the world to promote trade with different countries. The council also facilitates meetings between exporters and potential customers.