Types of sesame:
Black sesame seeds
White sesame seeds
Introduction of Sesame: – Sesame is one of the oldest oilseed crops and an important oil yielding crop with oil content of 40 to 50% and popularly known as 'Til' or 'Ginelly'. The sesame seeds or its powder or its oil used in various Indian dishes as a flavoring agent. In India the sesame crop can be cultivated as Kharif, Summer, and also as semi-rabi crop. Sesame seeds are tiny flat oval seeds with a nutty taste and almost invisible crunch.l depending upon the variety of seed they come in different colors like white, yellow, black & red 75% of the sesame seed cultivated during the khrif season in India.
Health benefits of Sesame or Gingelly or Til: – Some of the health benefits of sesame are given below: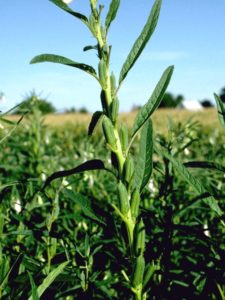 Sesame is very good source of protein.
Sesame seeds help in preventing diabetes.
Sesame seeds help in reducing blood pressure.
Sesame seeds help in lowering cholesterol.
Sesame seeds help in for digestion.
Sesame seeds help in alleviates anaemia.
Sesame seeds protect liver from alcohol.
Sesame seeds help in preventing wrinkles.
Sesame seeds help in bone health and prevent osteoporosis.
Major sesame seed producers in India: – Sesame seed is largely grown in the eastern and western parts of the India. The major producers of sesame seed states are west Bengal, Gujarat, Tamil Nadu, Andhra Pradesh, Telangana, Madhya Pradesh, and Maharashtra & Rajasthan.
Commercial or Hybrid varieties of sesame: – Following are the hybrid varieties of sesame seeds.
CO-1, TMV-3, TMV-4, TMV-5, TMV-7, VRI(SV)-1, SVPR-1.
Soil requirement for sesame farming: – The sesame crop grown as summer crop, kharif crop and also as semi-Rabi crop. Sesame thrives well on soils with neutral reaction or slightly acidic type. There should not be any water stagnation in the soil, so make sure soil is well drained and light loamy soil for better growth performance. The preferred soil ph range of sesame crop is 5.5 to 8.0. Saline soils or too much sandy soils are not suitable for sesame cultivation. Adding well rotten farm yard manure to the soil is beneficial in getting higher yields.
Agro climatic condition required for sesame farming: – This crop can be cultivated @ elevations up to 1250 m. Sesame crop does not grown in frost conditions. Prolonged drought heavy rains are not favorable conditions for its cultivation. Sesame crop is a tropical crop and this crop requires hot condition during its growth period for best yield. Ideal temperature for sesame cultivation is between 25ᵒ C-30ᵒ C, Extreme low and very high temperatures effect the growth.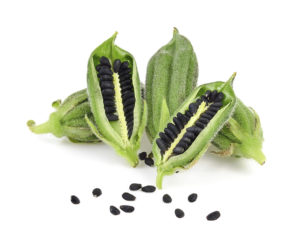 Land preparation in Sesame farming: – The land should be ploughed by tractor or desi/country plough harrowed repeatedly for bridging the soil to fine tilth and weed free for quick germination as the sesame seeds are small. Add appropriate Farm Yard Manure while preparing the soil or beds.